Restorative Dentistry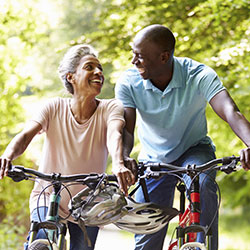 We restore missing, damaged, or decayed teeth back to health. Restorative dentistry may consist of dental implants, crowns, bridges, bonding, veneers, or a combination of these procedures.
Crowns and Bridges are commonly used to help repair damaged or missing teeth. Fractures or large fillings can weaken teeth, and a crown offers a beautiful, functional restoration. A crown is placed on the part of a tooth that extends above the gum line. When a tooth is missing, a bridge can fill the gap. To make a bridge, an artificial tooth is fitted into the open space and then attached to the crowns on adjacent teeth. Both devices are a feasible away to restore beautiful smiles and a healthy mouth.
Bonding is a composite resin placed on or in teeth to repair decay or flaws. Bonding can be used to reshape teeth or fill in gaps. It can even be applied to correct slightly misaligned teeth.
Veneers close gaps, straighten a smile, or hide imperfections in front teeth. Thin shells of handcrafted porcelain, veneers are bonded to the front of teeth to reshape and improve a smile. In as few as two appointments, patients can enjoy a beautiful, straight smile colored to complement skin tone, shaped to enhance appearance, and built to withstand stains and wear.
Implants are titanium posts that, when placed in the jawbone, fuse with bone tissue to create a strong foundation for a prosthetic tooth. Having an implant is like getting the root of your tooth back.