Smile Gallery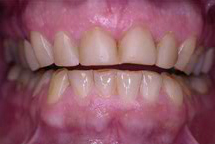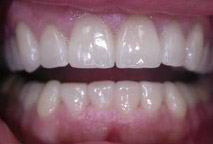 Before
After
This person wore their teeth down, which made her appear older than her actual age. We were able to improve her smile with the use of Veneers and a functional bite adjustment.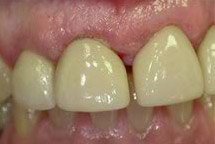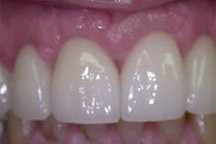 Before
After
This person had a cosmetic gum lift to improve the length of her teeth and new crowns to close the gaps. Note the lifelike appearance of her new crowns.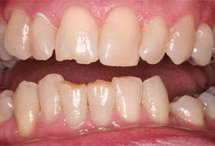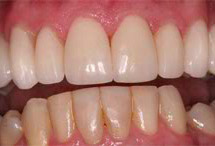 Before
After
Notice the crowding and chipping of the teeth due to poor jaw alignment. This problem was fixed by equilibrating her bite, bonding and crowing her missing teeth.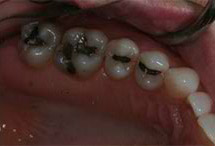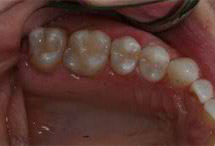 Before
After
This is called quadrant dentistry. We replaced several old black amalgams with new tooth colored restorations.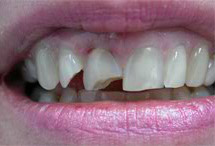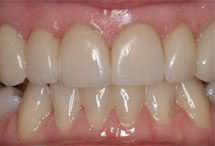 Before
After
If you were to experience dental trauma, we can use conservative techniques to restore your smile.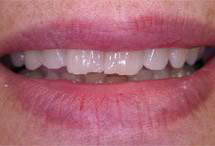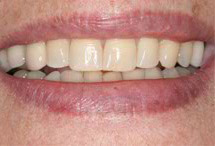 Before
After
Sometimes the simplest procedures can have the biggest impact. This person whitened her teeth with ZOOM and had aesthetic reshaping.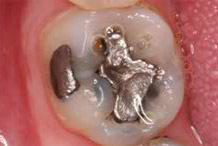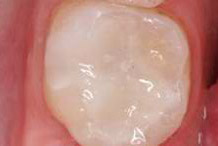 Before
After
With modern materials replacing failing amalgam (silver) restorations is a simple and aesthetic procedure.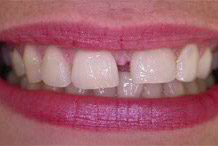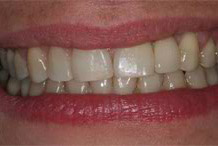 Before
After
Complex spacing and bite problems can be managed with the help of orthodontics and dental implants.